Credit-Rating: A Ban On Municipal Borrowings To Impede Financial Opportunities of Ukrainian Municipalities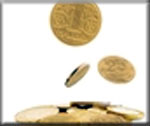 In Credit-Rating's view a ban imposed by the Ministry of Finance of Ukraine on raising borrowed funds will constrain financial opportunities of Ukrainian municipalities in terms of implementation of investment-hungry projects aimed at renewal of municipal infrastructure and will aggravate cumulated problems in housing and transport sectors of Ukrainian cities.
In the framework of cooperation with the IMF the Ministry of Finance has not issued permissions to a number of Ukrainian municipalities for performing borrowings.
The borrowed funds in line with means earned from sale of community property and non-agricultural lands are revenue sources for development budgets, with the funds from which capital investments of local self-government bodies are made. A weakly restoring demand in the real estate sector continues to negatively affect pace of revenues to the development budgets under rising necessity for funding existing projects and for repayment of cumulated payables. Besides, considering low pace of revenues to the national budget, which has already prompted cuts in some expenditure items, the probability for the municipalities to get necessary fund as inter-budget subsidies is low.
Credit-Rating notes that unlike low activity of Ukrainian municipalities in the bond market in 2009, the year of 2010 was going to see over 10 municipalities with sufficient creditworthiness to enter the market. The majority of the municipalities, which were planning to draw borrowed funds via issuance of bonds in 2010, had already acquired a reputation of active bond market participants enjoying good track record, low debt burden and sufficient capacity for servicing and repayment of debt. At that a number of municipalities has already carried out negotiations with potential investors and obtained their preliminary consents for purchase of their bonds.
According to Elena Samoylova, a Credit-Rating's Head of Municipal Sector, the raising of additional funds for renovation of municipal infrastructure will allow for easing burden on local budget revenues, and considering relatively small amount of the planned borrowings, will not lead to considerable rise in the debt burden of the public administration sector.
Credit-Rating agency has operated in the Ukrainian market since 2001 being committed to assignment of the national scale ratings. The agency has assigned 1098 ratings. As of August 1, 2010 Credit-Rating maintains monitoring of 632 ratings, in fact 478 of corporate, 99 of financial and 55 of municipal sectors.
Information on all credit ratings assigned in accordance with the National Rating Scale may be found in REUTERS and BLOOMBERG information systems.
For more information, please contact:
Information and analytic department
Sergey Rozumyak +38044490 25 50
SRozumyak@credit-rating.com.ua
Denis Rudenko
DRudenko@credit-rating.ua